When pitching a new business, the first thing you need to do is help the audience understand the problem. COVID creates a unique opportunity: everybody understands the problem. So we're starting a challenge: Create the elevator pitch for a startup inspired by COVID. That's it! No development cost, no team building or fund raising, no MVP or pesky customers required. Just an elevator pitch. You can even enter someone else's idea (examples below)!
The purpose of this challenge is to help everybody think more clearly about how to describe their unique solution to a problem in an elevator pitch.
Example 1: Get the College Experience in a Safe Bubble
"The U Experience is a private company bringing currently enrolled university students together on a single campus, providing a community for students whose courses have moved online and would otherwise be taking them at home. With safety in mind, we're creating a bubble where college students can come to live out the college experience with total peace of mind."
This one is…interesting. Since universities now offer their courses remotely, why not take them from a hotel in Hawaii and still enjoy the "college experience?" Judging by the number of bikinis shown in the headline image above, they seem to be appealing to a specific audience. Here are some links from the web site:
It's a good thing parents won't click on "For Students!" Said founder Lane Russell:
"It really made us think about, 'What is the thing that college is offering, and what are students getting out of it? And we think that, even if a college is announcing something that indicates that the experience is actually worth $0, a lot of students probably do value it much higher than that…Something like this could have never been done before — mainly because separation of a college experience from colleges was never possible. They held the college experience for ransom, and now that they've shifted to online learning, there is an opportunity to do something like this.' "
Indeed.
Example 2: Smartphone Disinfection Gadgets
"Your phone is dirty. Clean it up with Cell. There's no sugar coating it — your smartphone is swarming with germs. The average smartphone is 10X dirtier than a toilet seat. Cell's UV-C LED lights remove most germs at the DNA level — it's a smart, safe and easy way to clean the surface of your phone. Doubles as a handheld sanitizer and a wireless charger."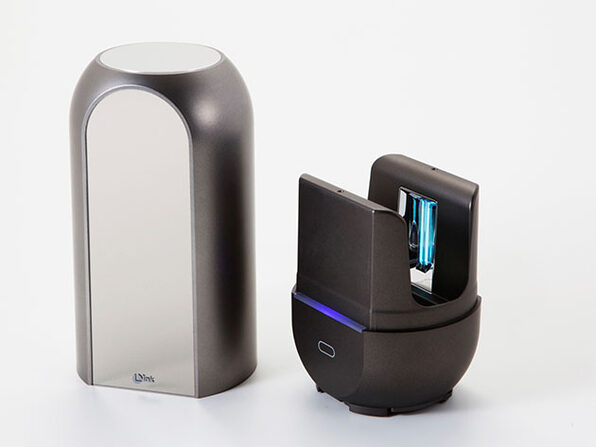 "The average person touches their mobile phone 150 times a day, and your mobile phone is by far the dirtiest thing you own. You may not know it, but your phone is dirtier than a kitchen counter, a dog bowl, a doorknob, and even up to 10x dirtier than a toilet seat at 25,000 bacteria per square inch. The Link UV + Ozone Sterilizer uses UV-C to kill 99.99% of the germs on your mobile device."
"You can't wash your phone, but you can sanitize it with PhoneSoap. PhoneSoap neutralizes the bacteria that other phone cleaners can't kill. Sanitize & charge your phone with PhoneSoap.
"PhoneSoap 3 is proud to be the first and only cell phone charger that cleans and sanitizes your phone while it charges. Now you can enhance your daily charge with a sanitizing process. With PhoneSoap, a charged phone is a clean phone."
It's a good thing that last one is the "first and only." You wouldn't want to be a "me-too" product in a copycat market.
Post Your Entries into the COVID Challenge!
Join the contest on the SalesDev.Global community on this thread. Bring it on!